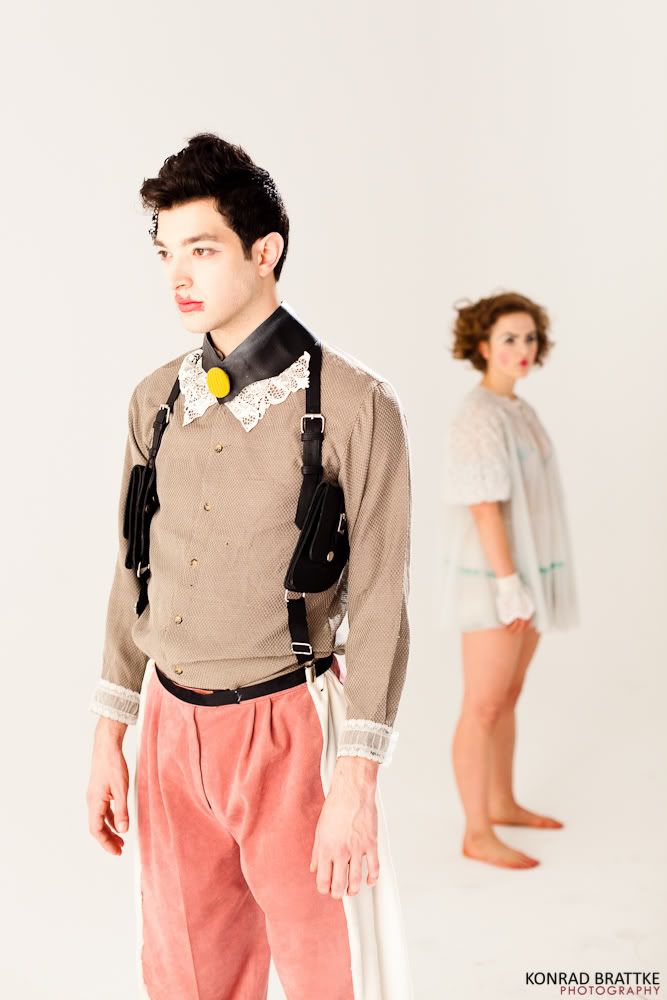 So, the first single off of my record, Maypole, is going to be accompanied by what I believe will be a pretty rockin' (as well as freaky, whacky, beautiful and weird) music video. We're not releasing it until February, and I'll be sure to let you know the release date and time, as well as the website where it can be viewed. 
Before it's released though, I thought I'd share a bit of the process, my thoughts on making it and a few photos to get you pumped! I won't tell you too too much about it, but I will tell you that it involves some crazy looking dolls and a sexy sexy man, Ricardo, who I was stoked to be able to dance with : )
The Conceptualization:
I started with a broad range of images that inspired me, and that I really connected with the song. I then clarified some common threads, and began to piece together a story line.  From there, the artistic director Rachel Garis, and I hashed out the color pallet, the overarching theme and what these dolls and this world look like. A lot of the concept came together spontaneously during the shoot. I would say, "Hey! I have an idea! Grab that ladder over there. I want to climb it." It was super fun and playful. 
The Location:
After a pre-shoot trip to NY and much location scouting with producer, Matt Sullivan, director, Jon Tee and set designer, Ashton Blount, we decided on the unbelievable Brooklyn Studios, in Green Point, Brooklyn. We were able to use their massive Cyc wall, and gorgeous, white baby grand piano. It was absolutely thrilling.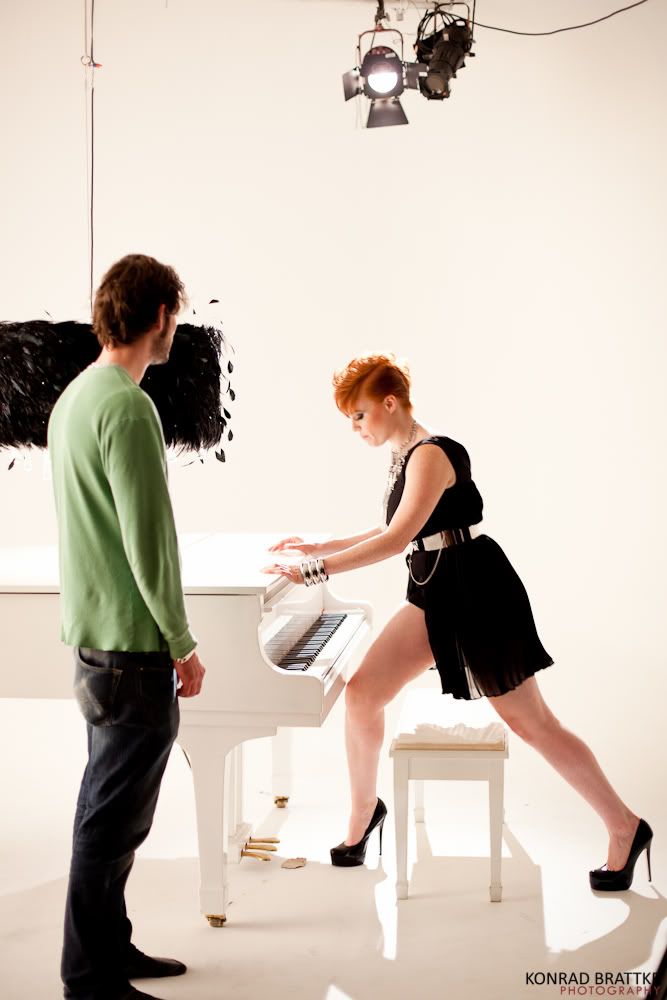 Jon Tee and myself 
Casting:
Ooh ooh OOH! I love casting : ) It's so thrilling to be able to work with people that I admire and respect so dearly. I've worked on separate projects with each of them through the years, so it was lovely to be able to bring everyone together. I also cast Ricardo Foster, one of the best dancers out of Boston, as "The Man." you'll see : ) He is so HOT! He astounded me and was such a joy to work with. 
Costumes, Makeup and Hair :
Creating these dolls was so ridiculously fun. Rachel worked very closely with costume designer Juna Skenderi, makeup artist Grisel Camponioni and hair stylist Francesca Martinez to essentially create five art pieces. Each costume was so brilliantly conceived and carefully constructed. Once we added the brilliant hair and makeup design the dolls looked stunning, sexy and a bit scary. Exactly what we wanted. Juna, Grisel, Francesca and their assistants, Allie, Lala, Joy and Amy were SUPER STARS on set, working at lighting speed to get the actors in costume, hair and makeup on schedule. Juna was even sewing costume pieces on the spot. She is unreal. It was inspiring to watch.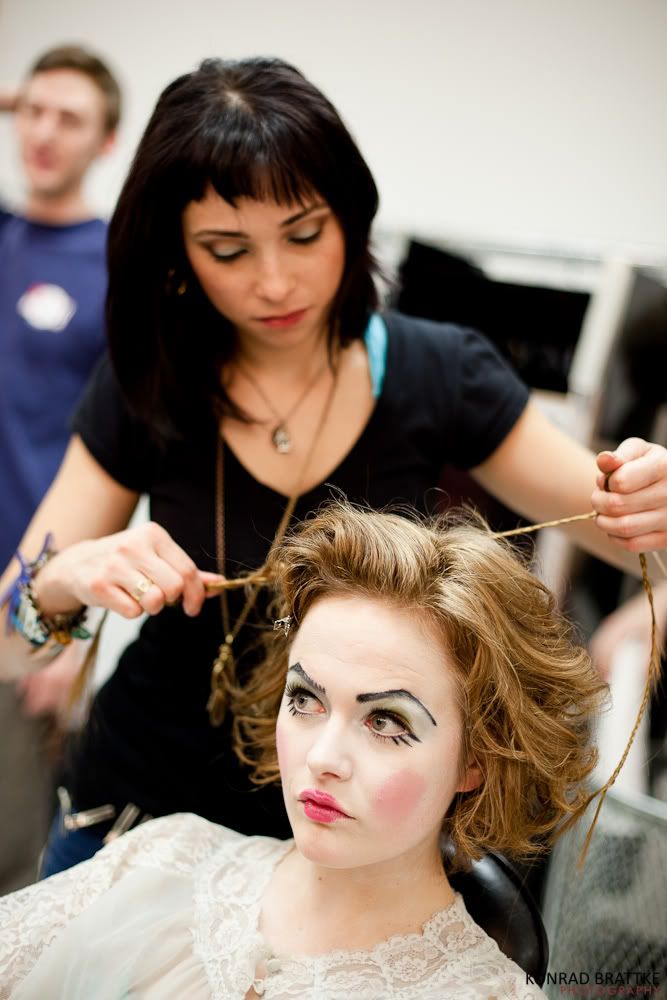 Francesca Martinez and Rosebud Baker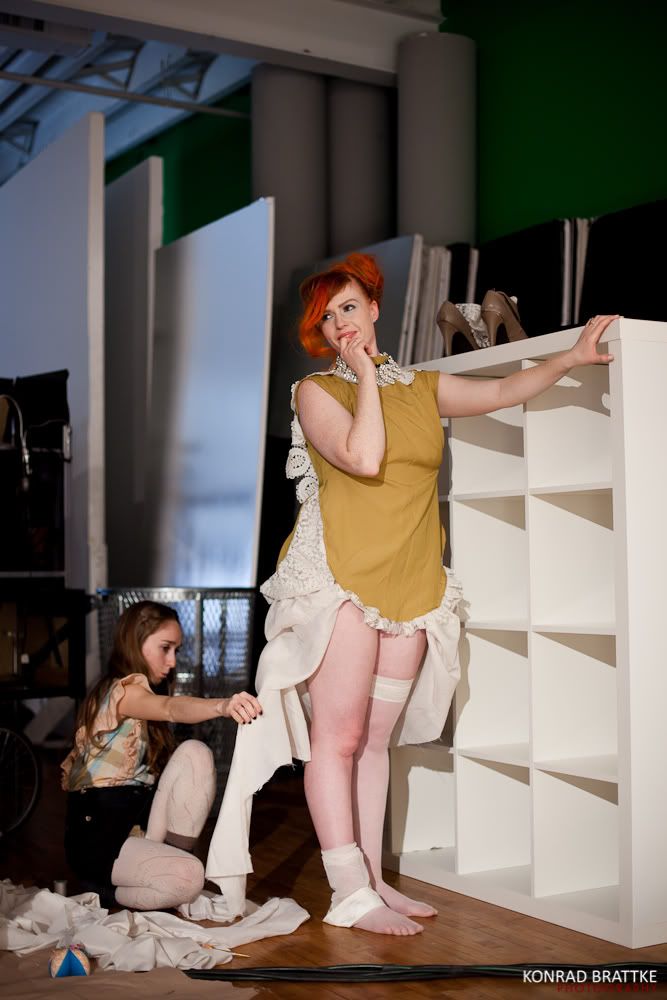 Juna Skenderi and myself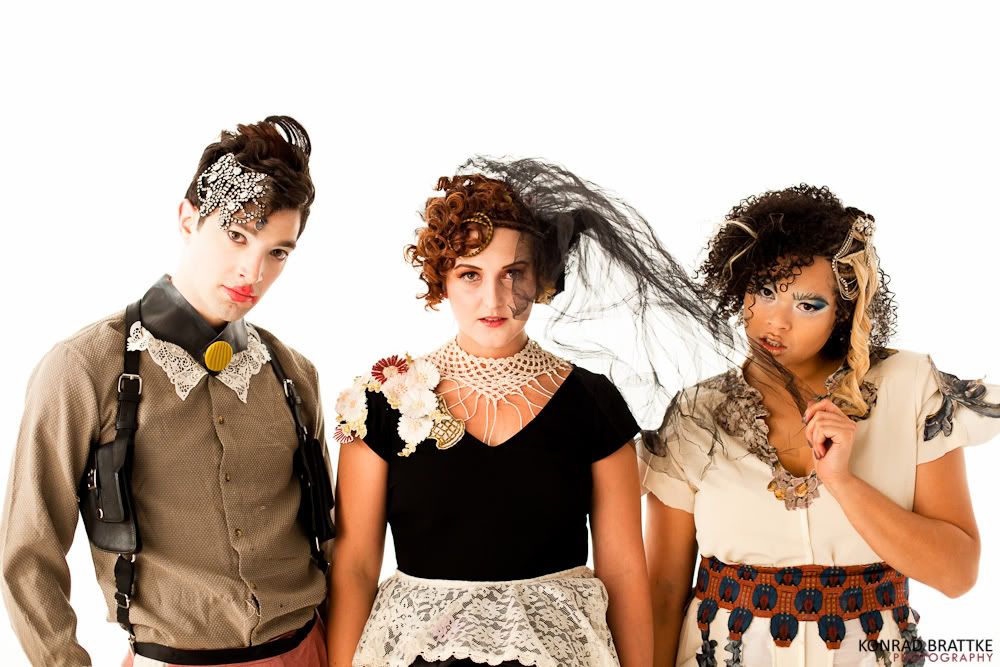 Ben Fisher, Rachel Garis and Dawn Newman
Props and set design:
Rachel worked closely with set designer, Ashton Blount, to create our surreal, minimalist set. They sifted through thrift stores and film warehouses to accumulate some pretty nifty stuff to bring to life the dream-like world we had in mind. Then they got themselves a bid ole' truck, picked it all up and hauled it all to the studio.  I think you'll find it all to be pretty awesome and somewhat hilarious. Ashton and Rachel are brilliant. They made some serious magic, and used some hard-core muscle to load everything in and out.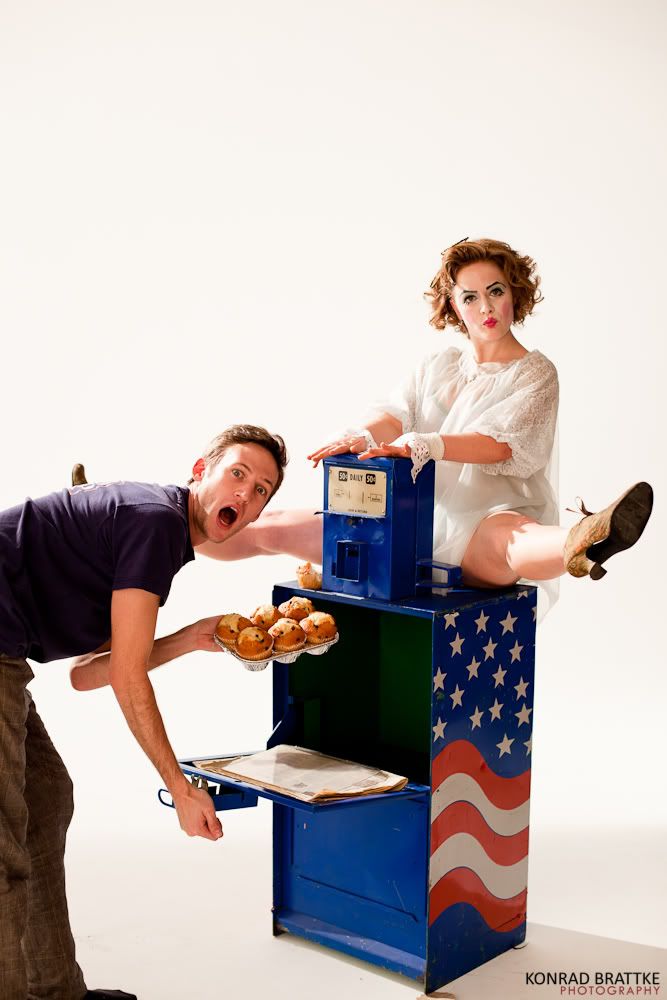 Ashton Blount and Rosebud Baker
Co-directing:
It was such a thrill to work with director, Jon Tee and cinematographer Dave Kruta to frame the shots, direct the actors and to create the story line. I can't wait to see the way that Jon edits all of the beautiful shots we got. I'm just as curious as you all!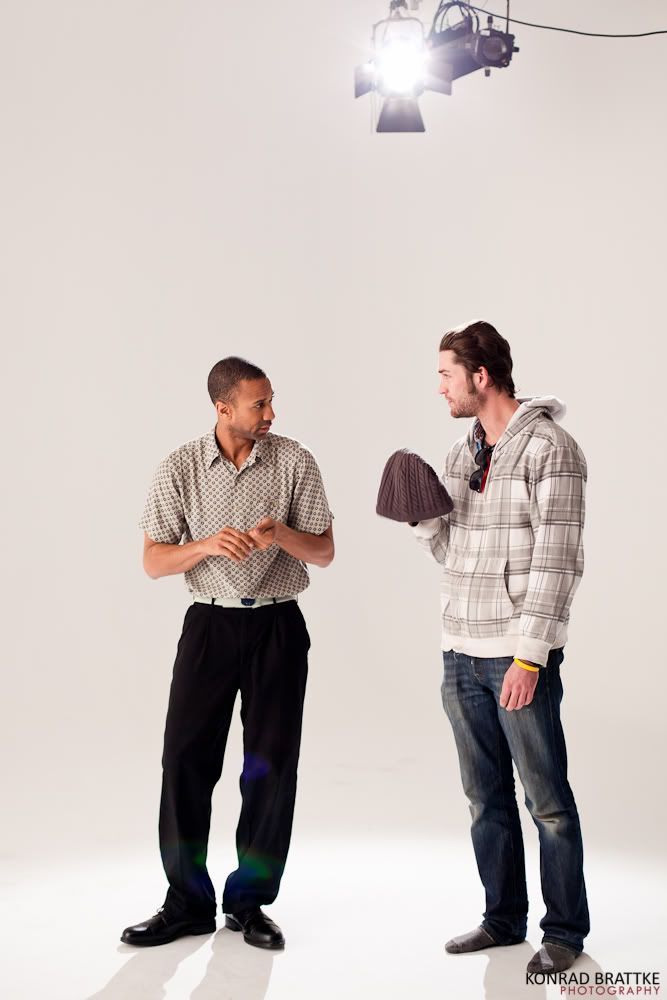 Ricardo Foster and Jon Tee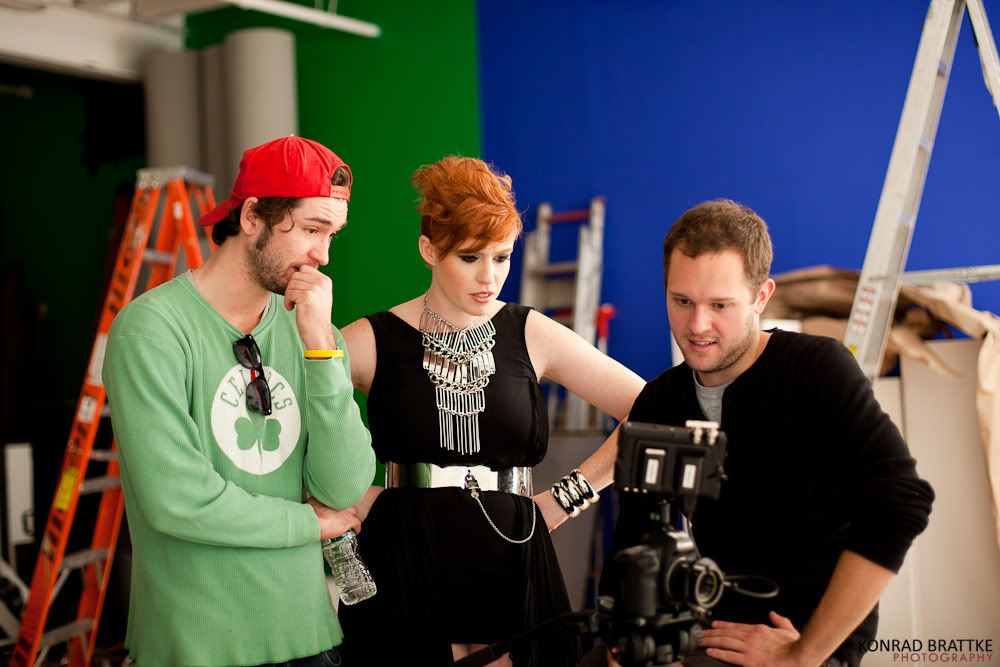 Jon Tee, Myself and Dave Kruta 
Rosebud also took on the role of Assistant Director mid-shoot, as it was clear that we were short on time and needed our asses kicked into gear if we were going to get all of the shots in that we had planned. She's a badass. 
Isn't she such a serious looking doll?
One of my passions in life is as a choreographer. I've choreographed many modern dance pieces, musicals and even an awards show. This was the first time, however, that I got the opportunity to choreograph my own music. I recently had the privilege of choreographing Charlene Kaye's  Mad Tom of Bedlam music video. So, this was officially my second music video to choreograph. It was SO FUN! And admittedly a bit crazy at times, performing, getting my hair and makeup done, and directing the dancers. I also couldn't have done it without my assistant choreographer, Rachel, who directed my dancing. Such a team effort. It was incredibly gratifying, and the dancers were fierce. So passionate and professional.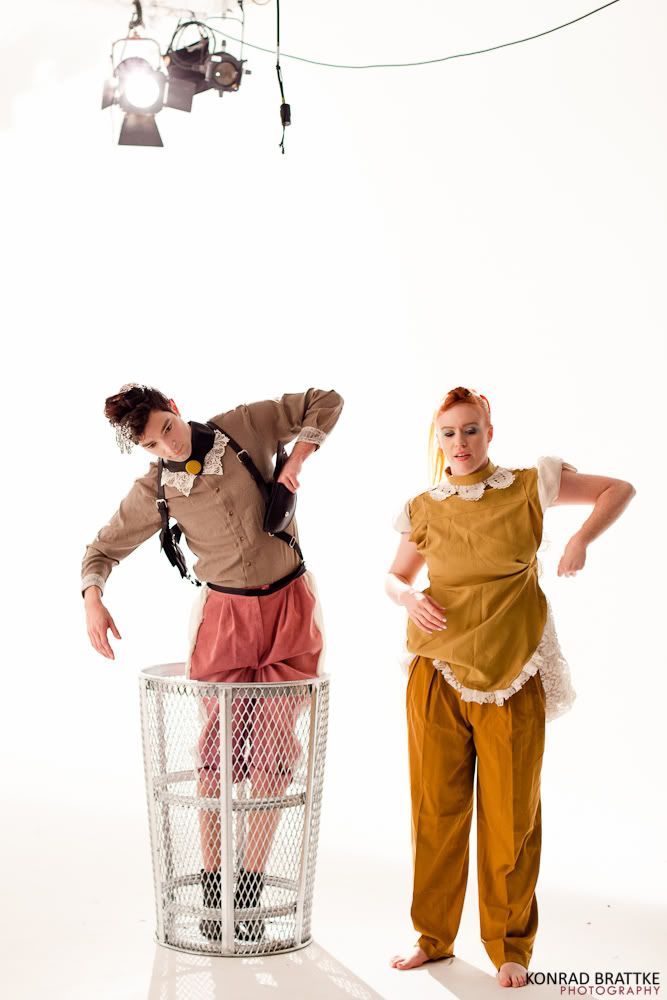 Ben Fisher and myself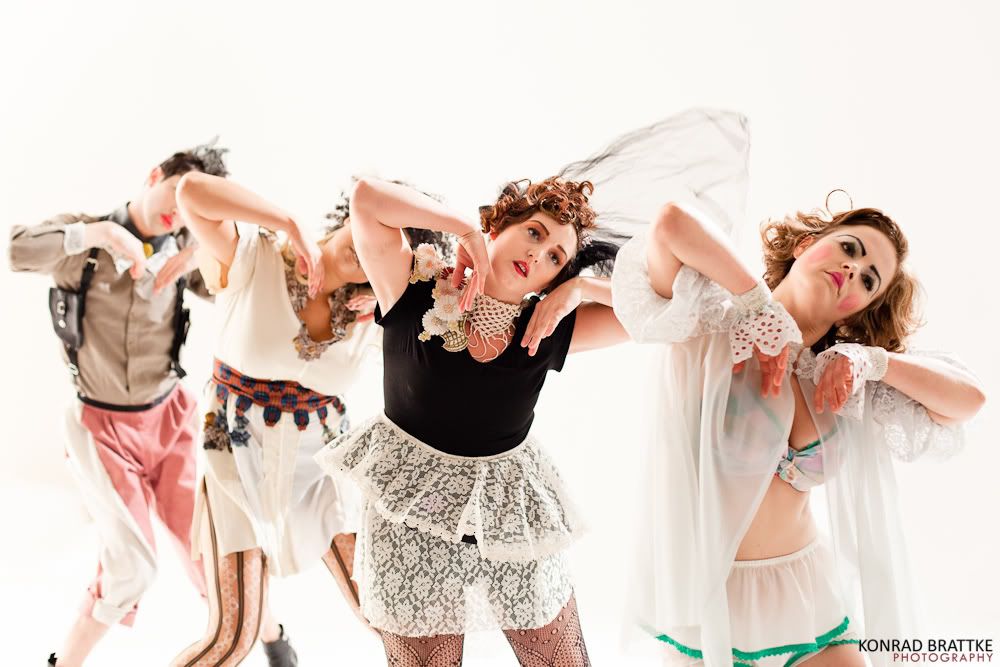 From back to front Ben Fisher, Dawn Newman, Rachel Garis and Rosebud Baker
Matt Sullivan: A Producer/God
Matt is incredible. He kept us on track at all times, booked the space, organized everyone's schedules, picked up food for the cast and crew and even (as I found out later) picked up 20 chairs from the TV studio that he works at outside of the city to save some moolah, and so we'd all have a place to sit down and eat at lunch time. He made it all happen. Applause for Matt Sullivan…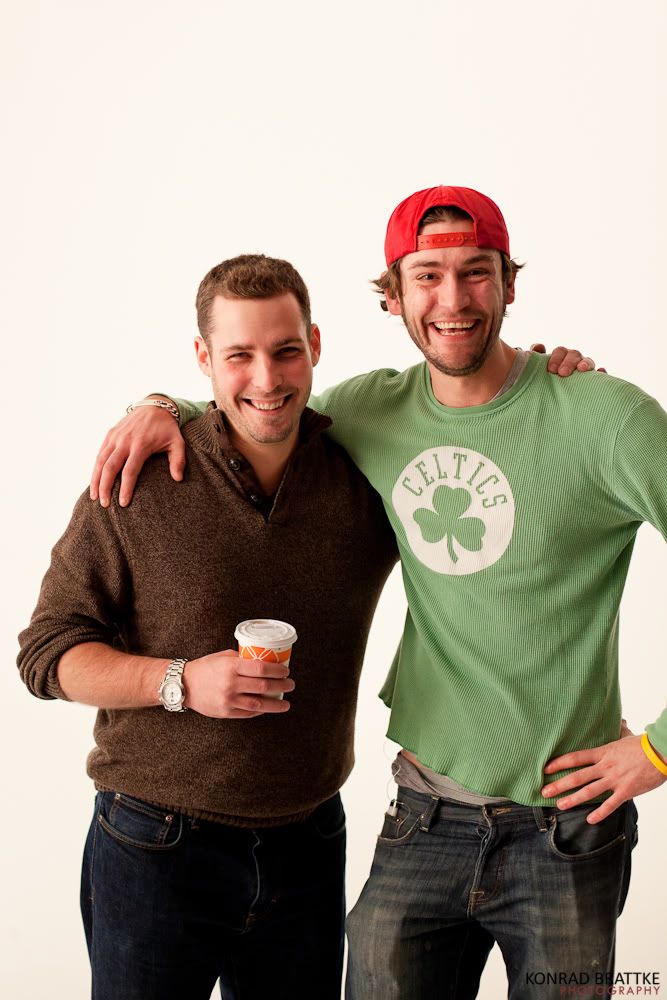 Matt Sullivan and Jon Tee
Guillame:
I had the privilege of having a renowned stylist on set. Guillaume Boulez brought the bling and then some. All of the cool accessories in our hair and around our necks are because of him.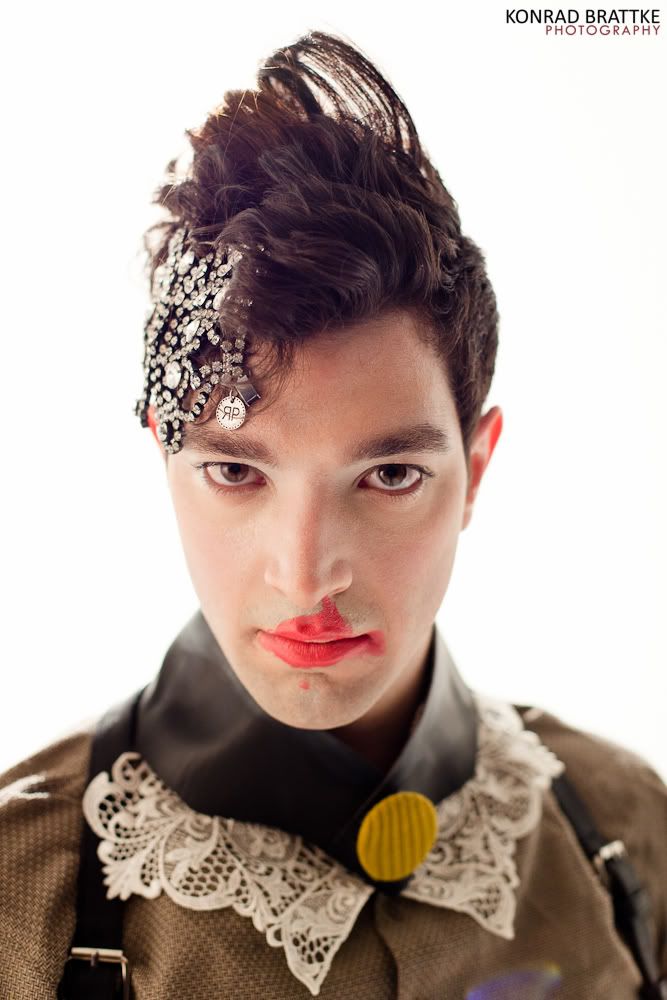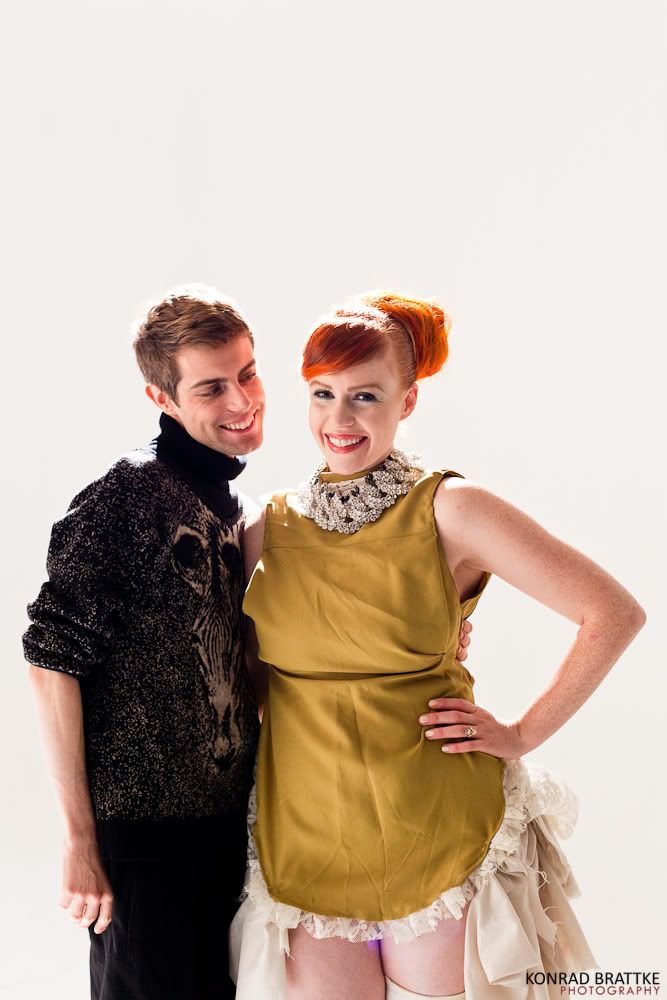 Guillaume Boulez and myself 
My thoughts:
It was so beautiful to create art, period..to bring a group of friends and artists together who I admire to no measure. Everyone's individual strengths lent to creating a gorgeous, cohesive music video.  It was crazy and spontaneous at times, but so am I. How appropriate. And really, isn't the best art made that way? 
ALL IMAGES IN THIS BLOG POST BY KONRAD BRATTKE, our amazing behind the scenes photographer : )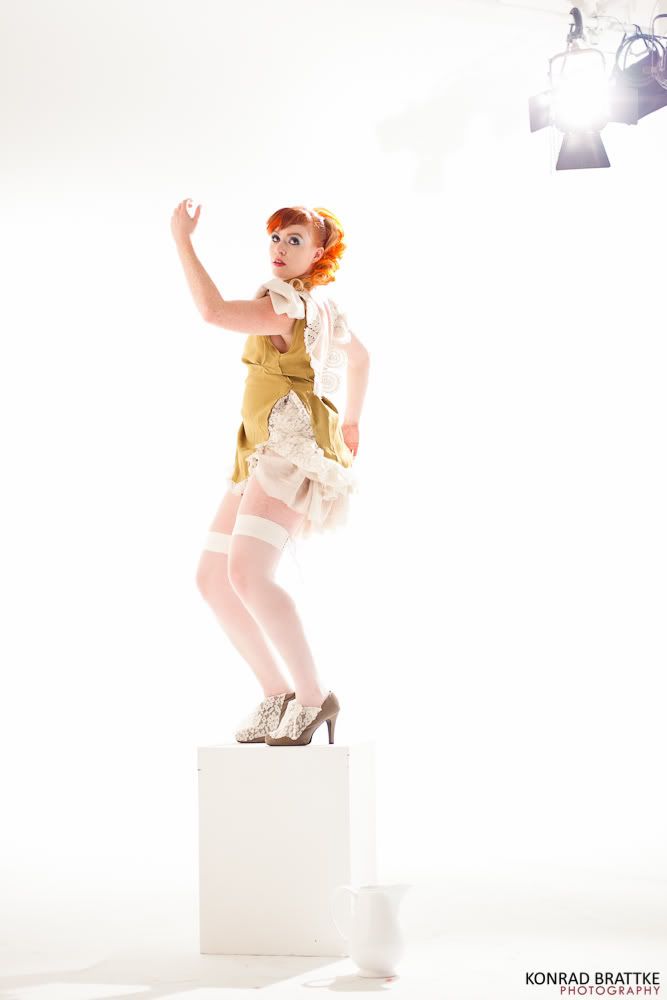 Ricardo Foster and Dawn Newman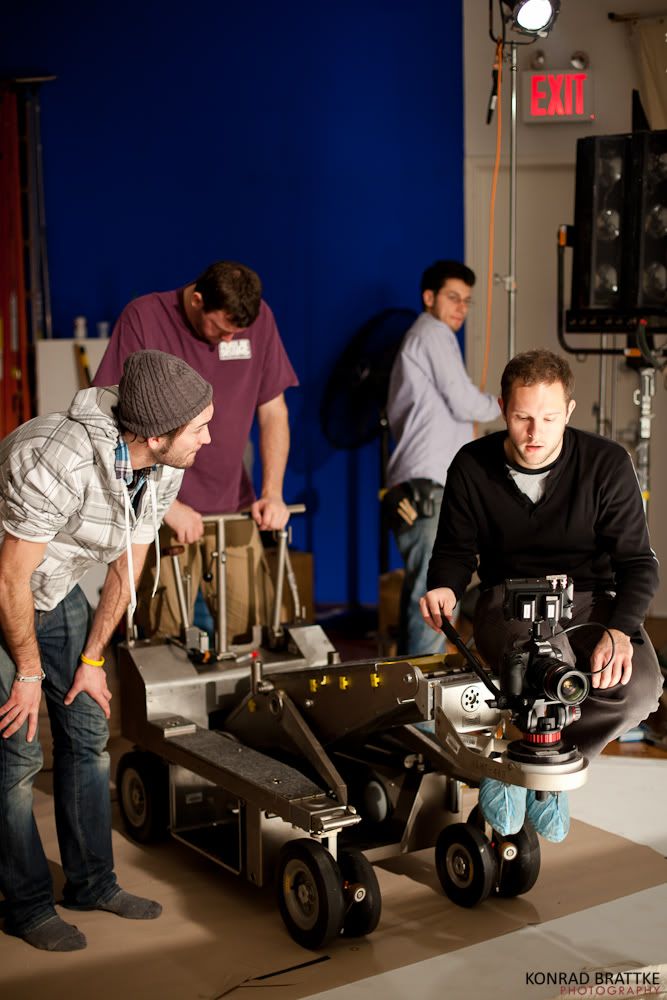 Jon Tee and Dave Kruta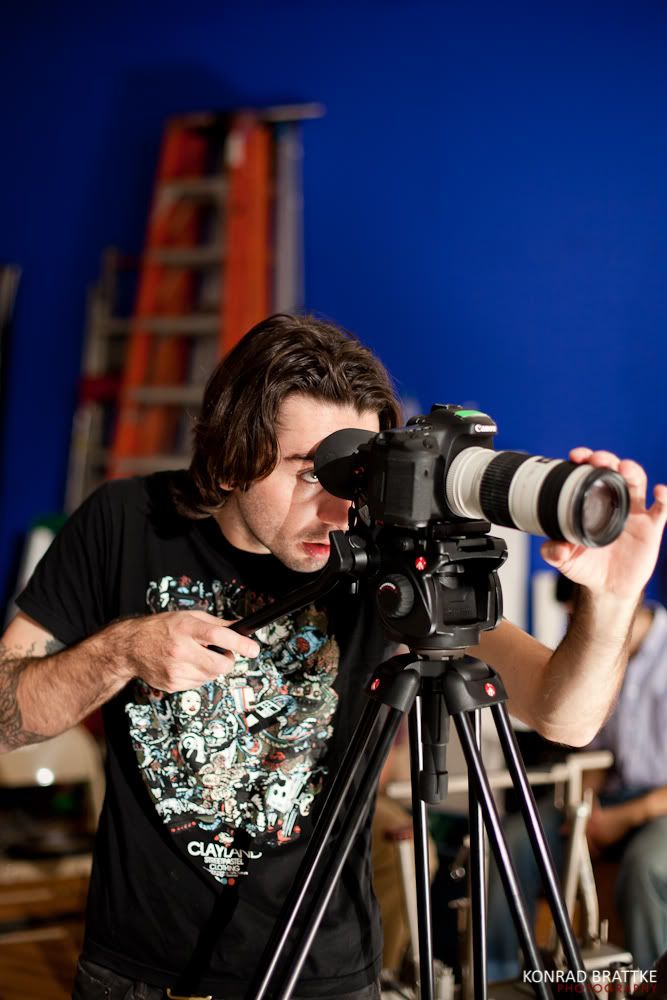 Jesse Maddox- Closeup Cameraman